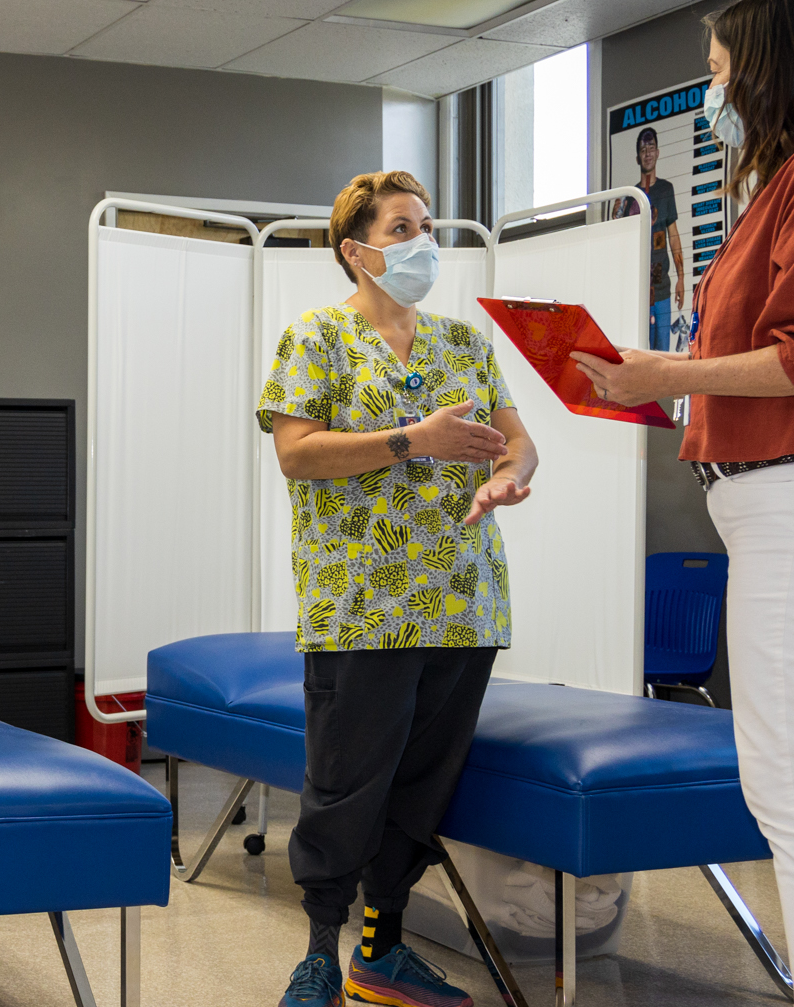 The Bronco Health Clinic is a school-based health center formed by Northern Inyo Healthcare District and Bishop Union High School.
A school-based health center brings a healthcare provider into a school, helping reduce absences, dropout rates, disciplinary problems, and other negative academic outcomes.
SBHCs offer many benefits and encourage students to become more responsible for their health early on and increase access to healthcare.
Bronco Clinic at Bishop High School is open
Tuesdays & Thursdays
8:30 a.m. to 3:30 p.m.
Questions? Please call (760) 873-2086