Please feel free to contact our main office regarding busing issues, discipline and other concerns.
Transportation related questions can also be directed to: Todd Remley, Transportation Director, 760-872-4931
THERE ARE TWO BUS SCHEDULES FOR BUHS. THE REGULAR SCHEDULE (BELOW) IS A COMBINED RUN WITH THE ELEMENTARY SCHOOL. THE HIGH SCHOOL ONLY SCHEDULE (TBA) IS USED WHEN OUR RELEASE SCHEDULE CONFLICTS WITH THE ELEMENTARY SCHOOL. WE WILL ANNOUNCE THE USE OF THE HIGH SCHOOL ONLY SCHEDULE IN OUR DAILY BULLETIN.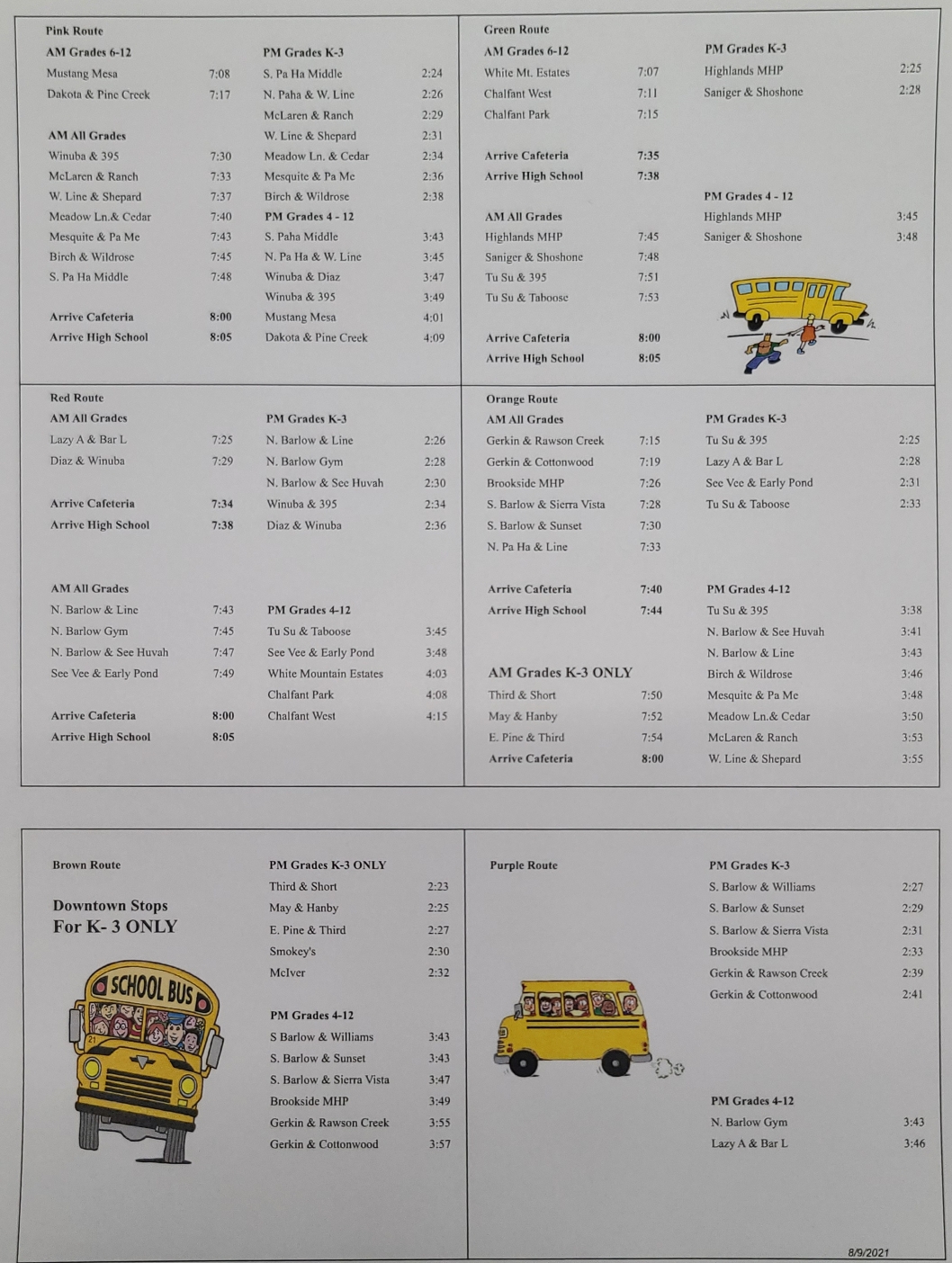 THE "LATE" BUS (START DATE TBA):
This bus intended for students who need to stay after school for sports, tutoring, credit recovery, make-up tests, detention, staying in the BSC to study, etc. The bus arrives promptly at 4:30 in our parking lot. The drops are limited to: JKB School (4:37), Barlow Gym (4:42) and the back of Highlands (4:48).