4/12/23 NO Benton Bus: There will be no Benton bus tomorrow (4/12/23). Students will be picked up at the Chalfant stops to be brought to school, and BUSD will drive students to the Benton stop after school. Thank you.

6-12th gd Families, BUSD will be running 6th-12th gd afternoon bus routes at 11:30am instead of 3:35pm today due to road conditions. If you live out of town and need to pick your student up early please contact your school office. Otherwise HSMS & BUHS will continue to run school as usual.

All BUSD schools are closed today, Friday 2/24, due to extreme weather conditions and road restrictions in and out of town. Stay warm, stay safe.

Power pole and lines are down on Main St near Schat's Bakery this morning (Tues 2/7). Please avoid the area and take your time to travel safely to school today. Our power is back on and we plan on schools operating on a normal schedule.

Please be extra cautious and mindful of the significant amount of moving water around town and schools during drop off & pick up today. We want to make sure all kids make it to school and home safely during this wet and stormy weather. Take your time and travel safe.

BUSD Chalfant & Benton Families - There will be no bussing from/to the Chalfant/Benton area today, Tues 1/10, due to Hwy 6 being closed due to flooding. Stay safe out there.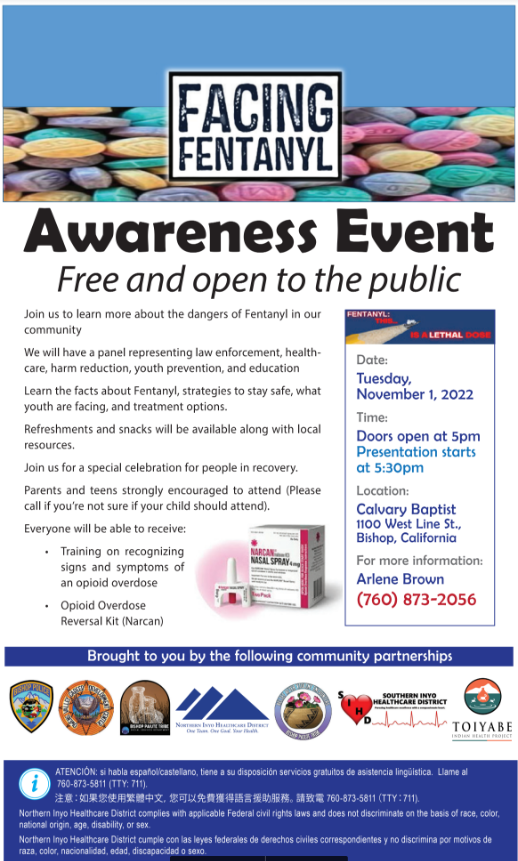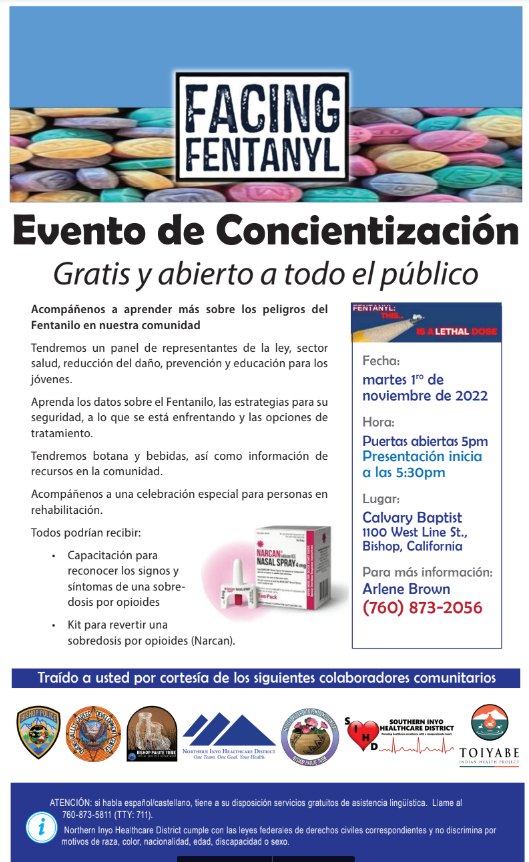 MEET THE BISHOP SCHOOL BOARD CANDIDATES BEFORE THE ELECTION - Thurs 10/6 @ 6pm at Cerro Coso Community College
https://5il.co/1iwzk

PARENTS . . . your student' photos have been in for almost 2 weeks now and several students have not yet picked up their photo packet. Please encourage your student to come claim their packet in the main office.
CONGRATULATIONS to the BRONCOS who achieved CSF Membership for Fall, 2022! Visit the CSF page to view the list!!
DON'T FORGET . . . Thursday, September 22 is a MINIMUM DAY and Friday, September 23 is a NON-ATTENDANCE DAY (California Indian Day). Bus schedule will be modified on the Minimum Day.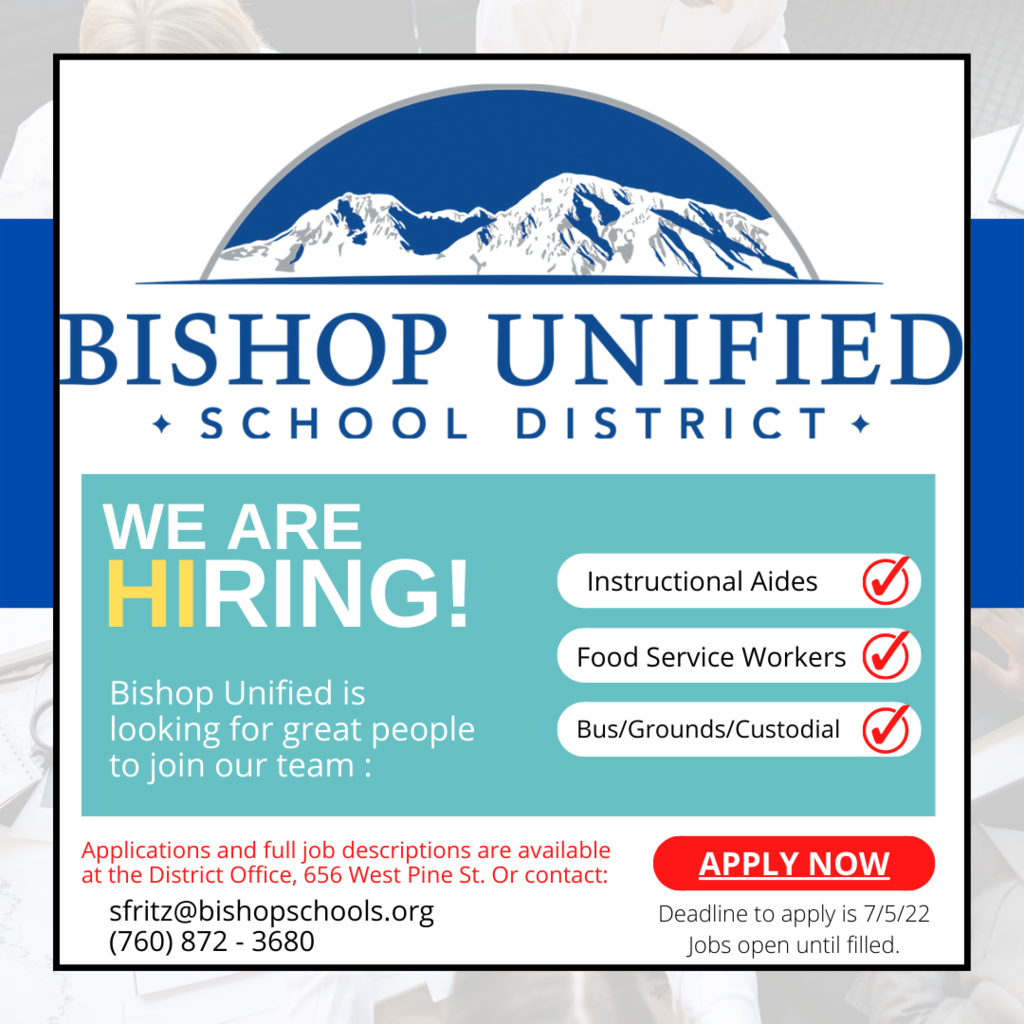 It's Mule Days Weekend! 5/26 Minimum day & No School 5/27-5/30. We'll see you back on Tues 5/31!


2022 BUHS Senior Walk - so great to see this annual tradition brought back!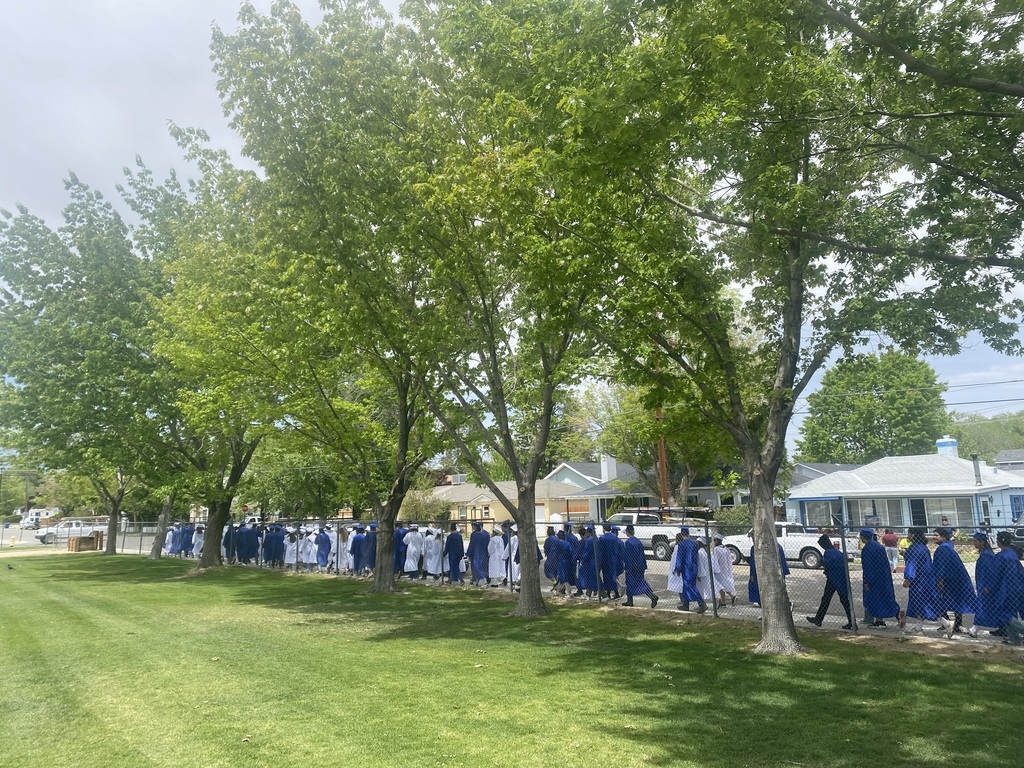 Wednesday, May 4th, is Bike to School Day!